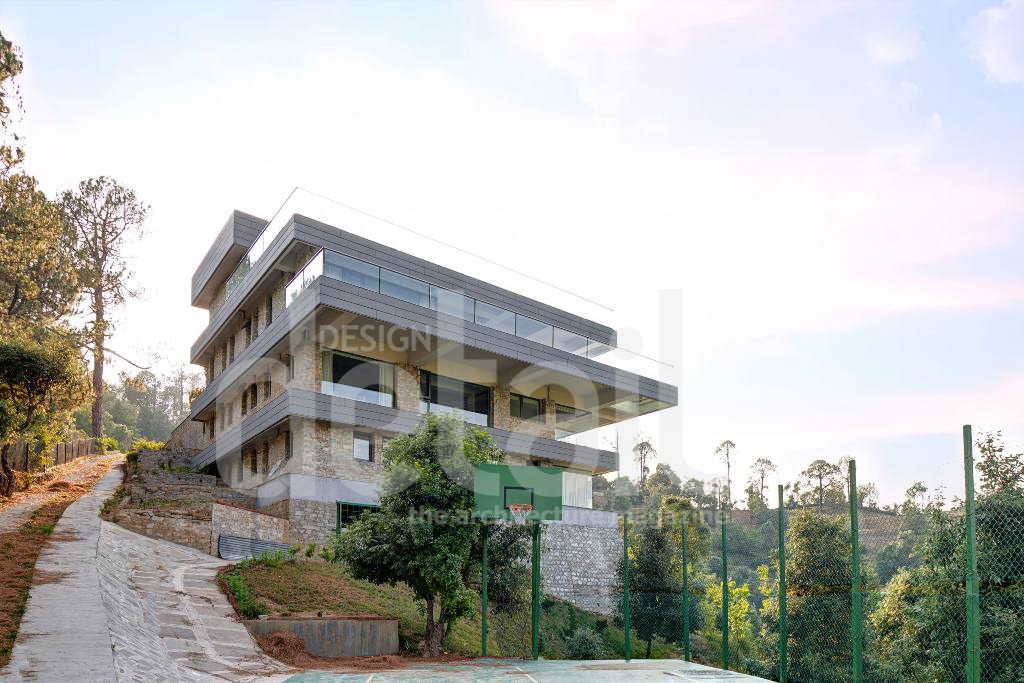 You may be mesmerised by the breathtaking images of buildings and structures published in the architecture magazines, but have you thought about the challenges and hardships behind these pictures. It takes a lot of skill and sacrifices to get a perfect picture. Here are two architects turned photographers Gitesh Gupta and Sarah Goswami from BluOra, an architectural & interior photography studio based out of Jaipur, sharing about the difficulties they had to face while photographing a residential project in difficult terrain.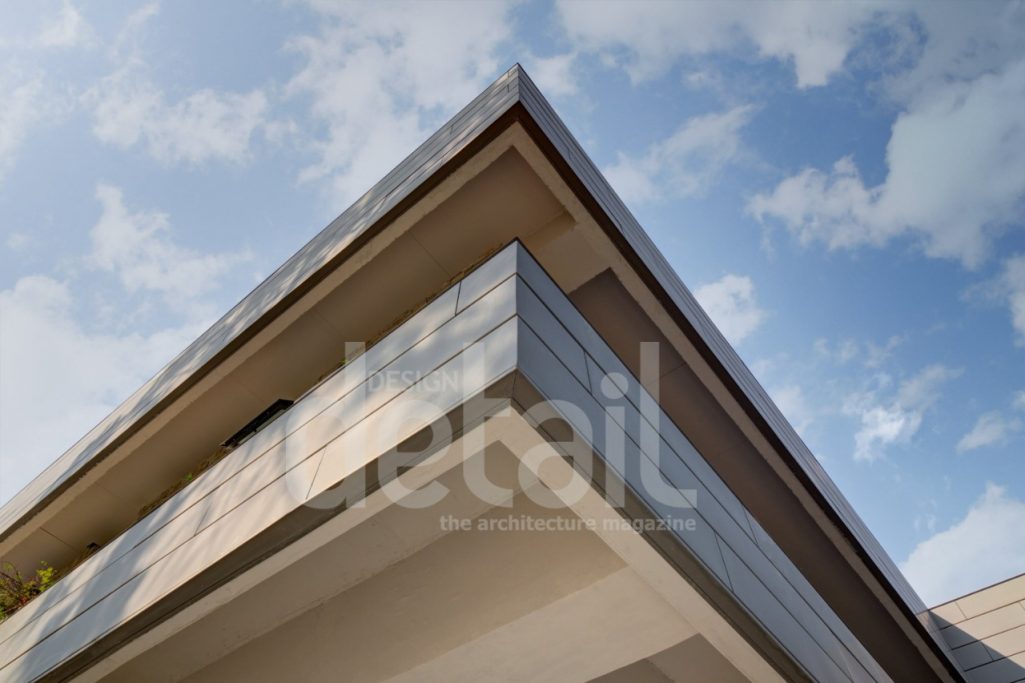 Located in Sitla, Uttarakhand, the private residence project shoot was commissioned by VMZINC. Since the private residence was located in a serene but secluded location, we had to trek to the place while carrying all the photography equipment. Some of the other challenges that we faced while shooting are – the sloping terrain and the two-sided accessibility served as a major challenge, owing to which some of the angles were shot from neighbouring under-construction sites.
Since the property was fenced from all sides, we had to trek down the valley to get certain angles. Additionally, some areas had to be dug-up and levelled to stabilize the tripod on the sloping terrain.
The brief was to focus on the zinc cladding and to highlight its quality of merging seamlessly with the architecture of the building. To obtain the right angles that enhance the pure and honest portrayal of the project, a wide-angle lens (for the building panorama) and a telephoto lens (for detailed shots) were used.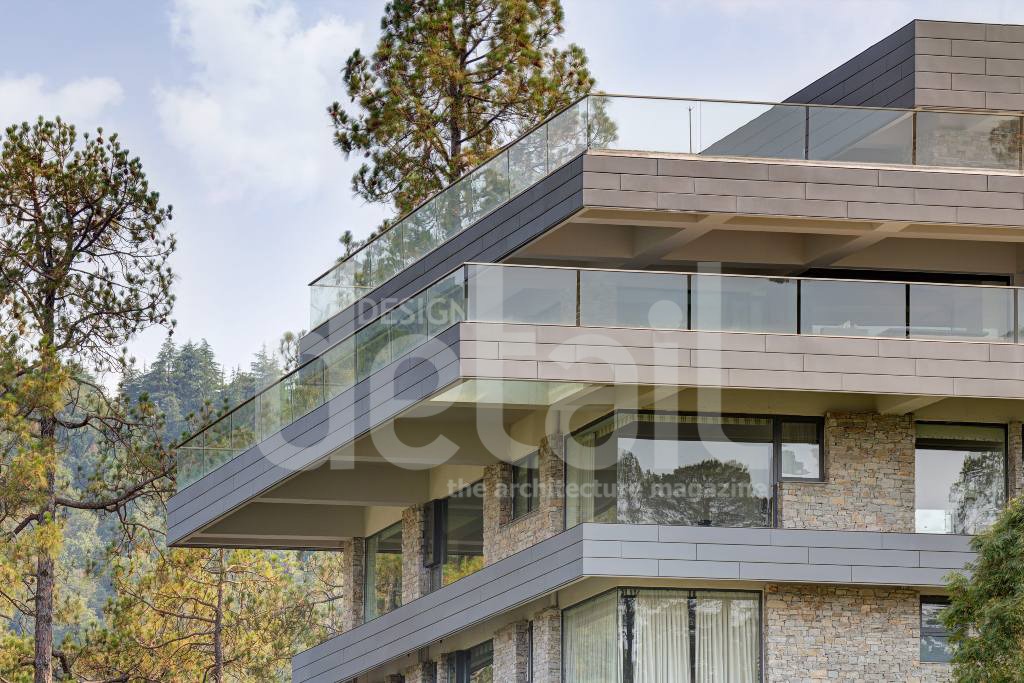 To maximize the use of constantly changing natural light owing to the clouds and wind, a trial shoot was done to understand the best sun angles. Since there was a lot of colour cast on the cladding material due to constantly changing natural light, the white balance of the photographs had to be manually matched during the entire shoot and also during the post-processing.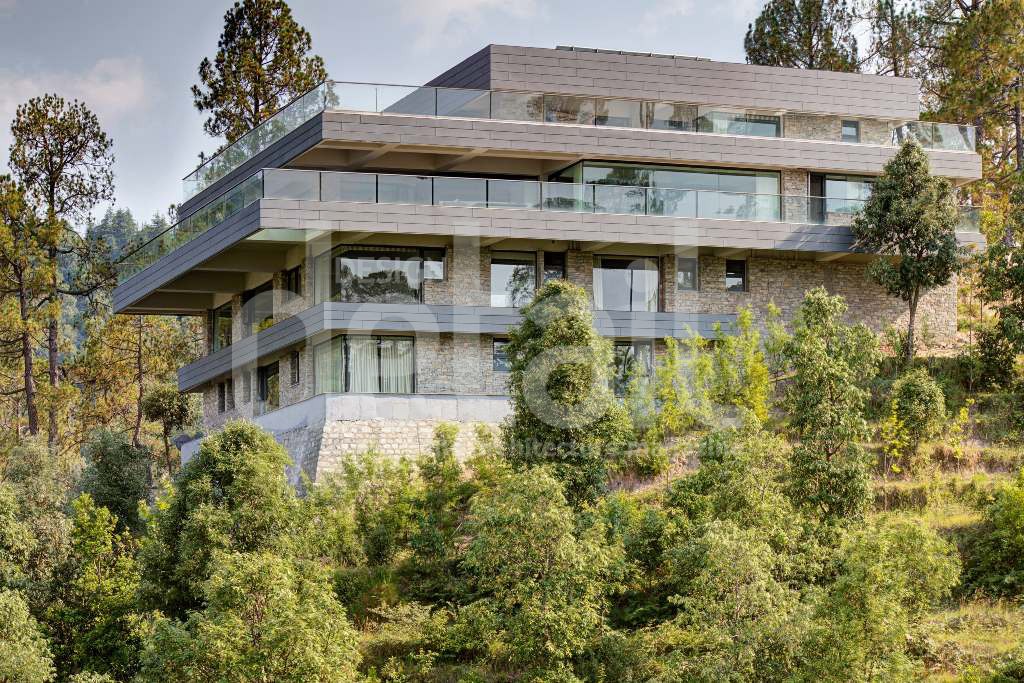 Due to our complete dependency on natural light to showcase the true colour of the product, the photoshoot was extended from 6 hours to 12 hours. Keeping in mind the contemporary architectural context of the project, careful attention was paid to frame angles that best showcase the design intent, highlight the zinc cladding and emphasize the play of light with architecture.