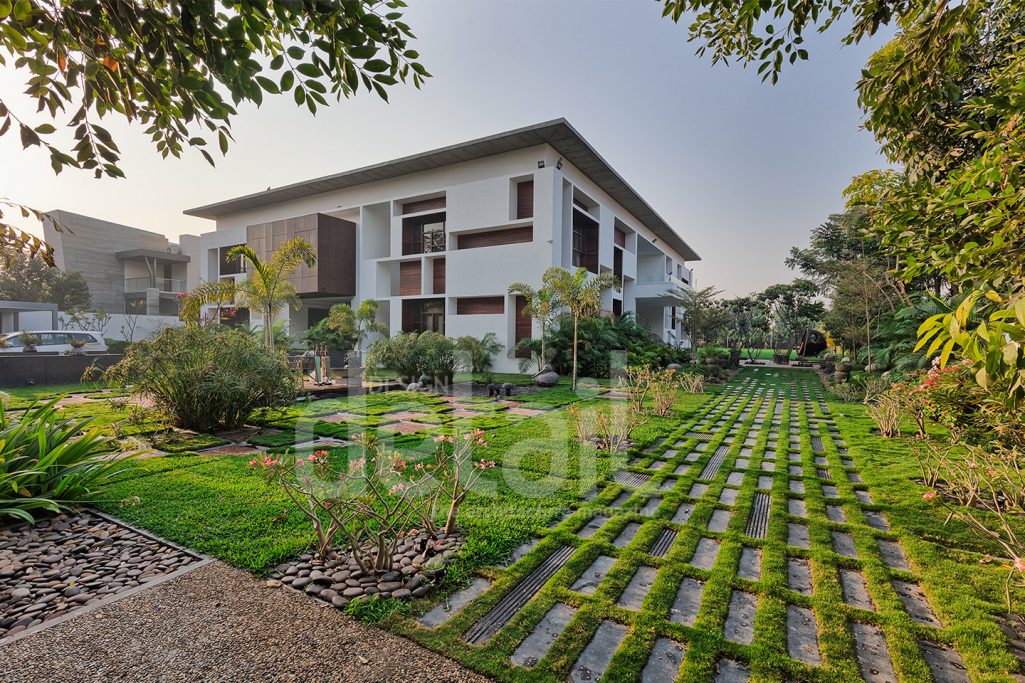 Fact File
Project Title: Divine
Location: Ahmedabad, India
Practice: Vipul Patel Architects
Design Team: Jinal Patel, Naiya Patel, Ronak Patel
Typology: Landscape
Area: 3386 sq.yd
Photography Credits: Maulik Patel; Inclined Studio
Landscape architecture strikes at encompassing the art of designing outdoor spaces through varying scale, texture, and volumes. Modern landscape design is defined by clean edges and an uncluttered look. The composition of a landscape realm depends on nourishment and meticulous approach fusing elements of art, architecture, engineering and plant biology. Project 'Divine' takes on a scenic role, oozing glamour envisioned to invoke a delightful aura.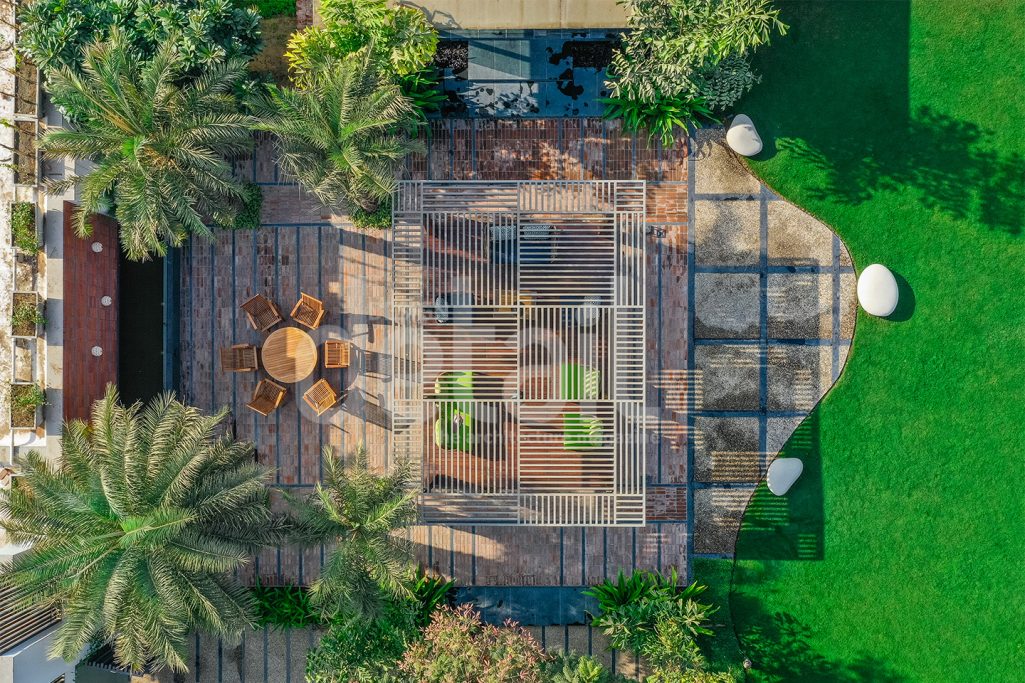 The young quirks at Vipul Patel and Architects were approached to design a landscape such that, it merges with the modernistic language of the built. The idea was to explore with distinct materials than strikes in par with the geometry. Clear cut grid lines and linearity is employed, through an attempt to make it graphically and experientially appealing by adding curvilinear strokes at various spaces, breaking the monotony.
A variety of patterns have been chiselled using distinct natural materials to achieve perfection and aesthetic quality. Other elemental features like walkways, patios and steps are all intricately combined with wood or metal accents. Earthenware such as brick or pottery distracts, natural stones are defined by cutting into shapes with right angles. Loose pebbles were also inculcated into the design, giving it a balance of colour, texture and form as a whole.
The vegetation used is meant to soften and melt the hard edges of modern architecture seamlessly into nature. Bright colours like orange and blues are used for outdoor furniture along with pale green plants of a distinct form communicating and working out an efficient interplay together. A lush, green lawn serves as the canvas for the rest of the landscape, forming a framework for garden beds, pathways and patios. It provides a soft, resilient surface for recreational activities when needed. Very mild lighting has been done, to experience calmness and peace while being outside. A conscious mix of palms is used to diminish the scale of the neighbouring structure.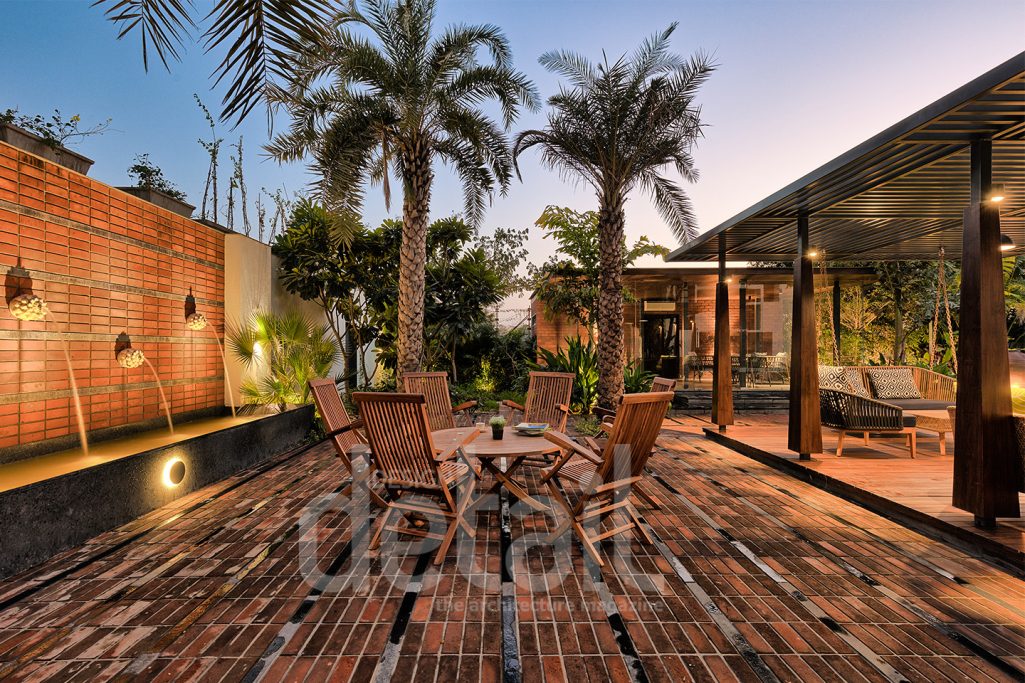 Planting at edges has been intricately done to create privacy from the neighbouring properties. When seen from the top, there is a variety of shades and configurations of greens throughout the entire site. This enchanting conversation between nature and built transforms the whole garden experience. The team of architects at VPA have indeed brought an exclusive composition of green and materials adding richness to this humble and harmonious natural setting.
Vipul Patel Architects
Vipul Patel Architects (VPA) is an architectural design practice in Ahmedabad founded in the year 1994 helmed by Ar. Vipul Patel. The firm has commendably completed various projects in the field of architecture, interior designing, landscape designing and product designing. Aesthetics and practicality are at par in all their works. Their projects are an amalgamation of interesting ideas, great spirited teamwork and fresh creativity, since the involvement of the second generation of architects from the family.